My Team
I take customer service very seriously. So does my staff. Together, we are committed to providing exceptional customer service to all of our clients.
If you need to schedule an appointment or request any other service, please let us know. We will respond promptly.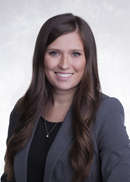 Nicki M. Morgan
Financial Planning Assistant
Office 512-330-1800

Nicki Morgan works on our Centralized Financial Planning Team. She came to Northwestern Mutual in August of 2016. She graduated from Texas Tech University with a Bachelor of Science in Personal Financial Planning. She chose financial planning as a career in 2013 when she realized how much impact a financial plan can have on a family. In her role, she oversees financial plans and other aspects of financial planning for various individuals. She also assists the director in training in financial planning related education opportunities throughout the office.
She is currently working on gaining experience for the CHFC® and CFP ® designation which she hopes to hold by 2019.
She is married to Alex Morgan, who works in our office as a Financial Representative. In her free time, she is actively involved in the Austin Stone, spends time with her loving husband, family and friends, and enjoys the local Austin cuisine.
Randall K Ondrusek
Randall Ondrusek works on our Investment Operations team. Randall assists the team in day to day investment operations requests. A class of 2013 Finance and Accounting graduate of Texas State University, he came to Northwestern Mutual in May of 2017. In his role, he oversees investment account initiation and service for our office. He also assists the Director of Office Supervision in compliance related roles within our organization.
Randall is a proud Texas native that enjoys his free time with family and friends doing an array of activities including but not limited to: hiking, tubing the river, traveling, eating at hole in the wall restaurants, and working it all off at the gym.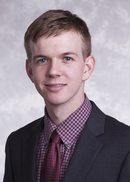 Mason Hodgin
Financial Planning Associate
Office 512-330-1800

Mason started his professional career at Northwestern Mutual back in June of 2017. Here at NM, he is a part of our centralized planning team as a Financial Planning Associate. Some of his responsibilities include educating new representatives, generating marketing material, and creating financial plans.  
He graduated From Texas A&M University with a Bachelor of Science in Agriculture Economics. Within his major he had a primary focus in the Finance and Real Estate industry. He was born and raised in South Texas and currently resides in Austin, Texas. In his free time, he enjoys being outdoors, playing sports, and eating good food.